6+ years experience across mobile, web and spacial UX+UI design (with some coding on the side)
---
Clients include
Xero

Aurora Energy

Monash University
Areas of focus
UX thinking

User testing & research

Mobile experiences

UI & visual design
Technical skills
Figma (+adv. components & libraries)

Sketch & Adobe Suite (PS, AI, AE)

Design systems & libraries

Coding (JS, Python, PHP...)
The journey
Xero Go is a business tracking iOS and Android app that gives the self employed, sole traders, and side hustlers more time to do what they love.
Keeping track of expenses, understanding cashflow and getting paid can be daily frustrations. This is where Xero Go comes in. As a mobile only experience, Xero Go allows sole traders to stay on top of their business admin from the convenience of their phones. The app empowers users to take control of their finances by nurturing financial literacy through intuitive and delightful experiences.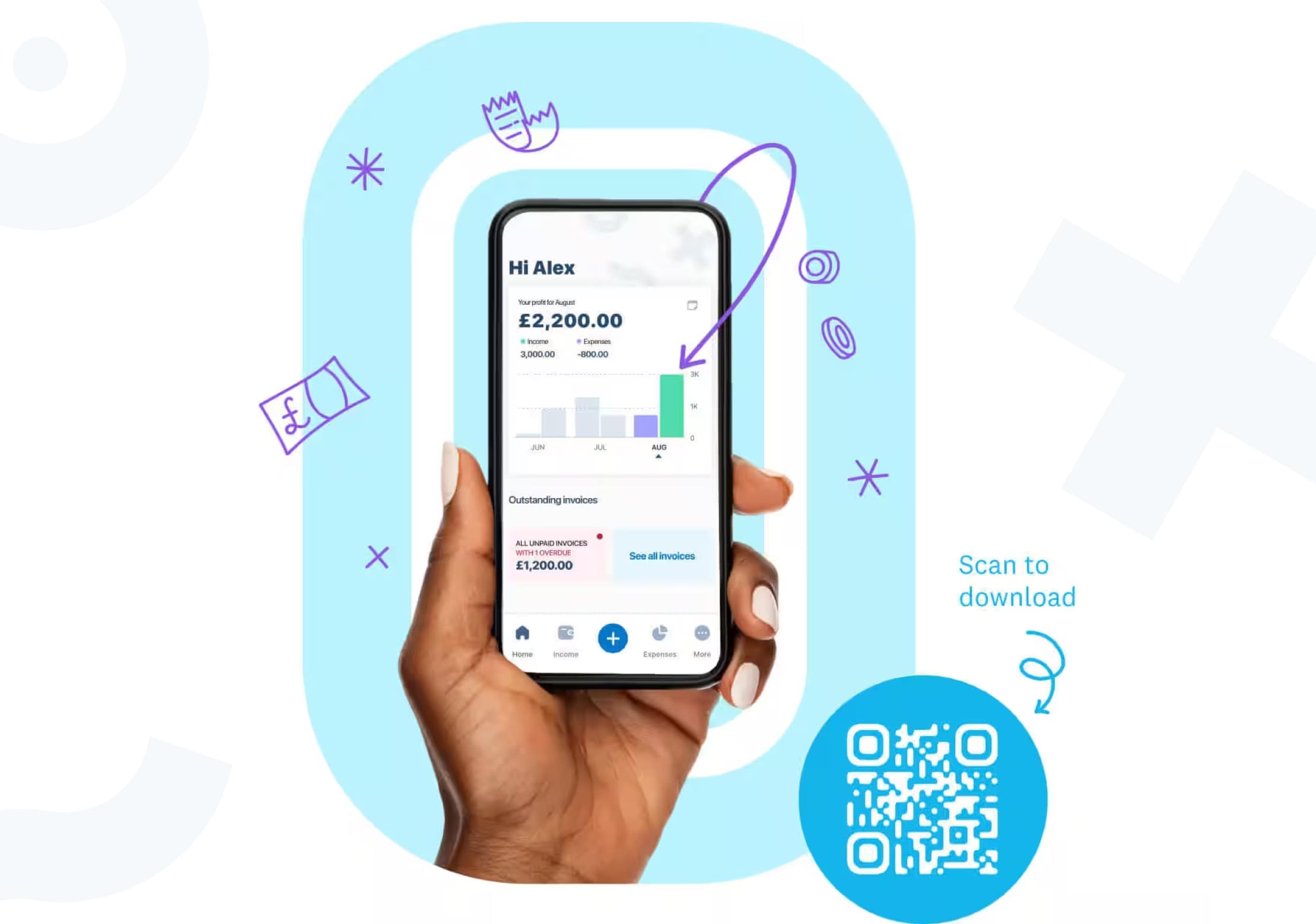 Defining the problem space
Collaborating with a cross-functional team of designers, product people and engineers, we navigated and defined various problem spaces. Underpinned with existing customer research, we defined our users' needs using the jobs to be done framework. This work became the foundation for us to plan and deliver the design of Xero Go.
Ideation
As a team, we brainstormed, sketched and created wire-frames to explore a range of innovative concepts. Through collaborative discussions and workshops, we selected and iterated on these concepts to form fuller solutions to validate with users.
Testing
Throughout the design process, we used various qualitative and quantitative research methodologies to gain authentic insights from sole traders across the UK and Australia.
User testing was particularly crucial to quickly and efficiently validate concepts, gathering data and de-risking solutions.
I worked closely with Product to understand what we wanted to test and why. I frequently planned and prepared testing, assembling both low and high fidelity Figma prototypes to share. Product and I recruited candidates, conducted interviews and synthesised results. We documented our findings in Confluence to share insights and understanding with the broader team. Having highly targeted, relevant, and poignant user insights is crucial to creating meaningful user experiences.
Sharing
I ran numerous presentations and product demonstrations to senior stakeholders to share the progress of Xero Go and show how our work could help elevate other Xero products.
Delivery
When creating spec files, we made sure that design deliverables were not only of a high visual standard but allowed our Engineering team to implement designs efficiently and frictionlessly. Involving developers throughout the design process to assess feasibility made this process effortless.
Building and nurturing a Figma design library, rich with smart components and colour library (standardised across design and code base), allowed our spec files to be not only pixel perfect but consistent.
In order to meet Xero's industry leading accessibility standards, deliverables adhered to visual guidelines such as colour contrast as well as support assistive solutions like screen readers.
Release
Xero Go was released to a crowd of energised accountants and bookkeepers at Xerocon 2022 in London.
We're stoked with how much our sole traders love Xero Go, but we're always looking at how we can continue making their lives even easier. After release, we continue to observe user behaviour and habits with in-built analytics. Testing and learning with the app in the wild allows us to quickly iterate and elevate our solutions, taking the app the next level.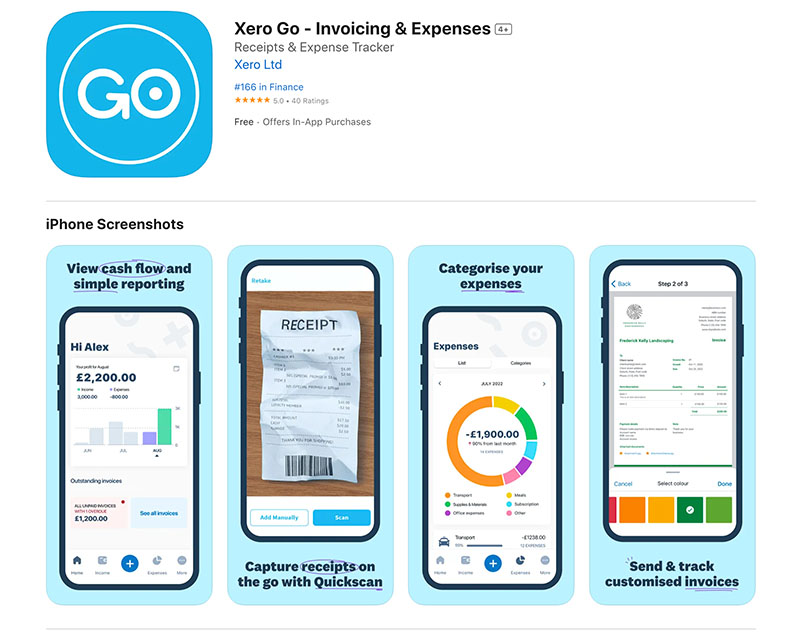 "User Friendly Best App Ever!"
"I was doing my accounting work in the middle of the night. With Xero Go, everything is just handy and easy. I can do all these tasks while I am on the train, and finally I can sleep in the night!"
"User Friendly, great functionality. Such a good app!"
"Xero Go's features make it so easy to use. It's great at capturing receipt data which is a breeze and saves hours of admin. It really helps with tracking money on the go."
"It's honestly so good to have that view on what I am spending and how my finances are tracking"
"This app makes it so much easier than manually tracking in spreadsheets and it offers some really nice visuals and flexible add ons for added functionally too! Highly recommended!"
"I can get quite a bit of ad hoc work and so keeping track of invoicing was painful. Being able to invoice on the go is brilliant. It saves me so much time. I love it."
"We all know a sole trader - your sibling painter and decorator, your friend who started making and selling items on Etsy or even your In-Laws who are required to deal with MTD ITSDA because they rent out a second home. Now you can tell them about Xero Go - the slayer of the shoebox client"
Using UX and design thinking to identify problem spaces and purposefully ideate
Facilitating workshops with Design (desirability), Product (viability) & Engineering (feasibility) to create shared team context
Validating approaches by crafting prototypes for, facilitating and synthesising results of user testing
Producing accessible and pixel-perfect screens, interactions and assets whilst using and refining design systems
Using (and contributing to) design systems to produce accessible, pixel-perfect screens , interactions and assets
Handing over developer-ready spec files that adhere to native mobile guidelines and tech requirements
If you're keen to learn more, reach out for a chat!